Systems Management Practice

Our Systems Management practice is lead by Jack Woodzell. Jack has over twenty years of experience in Information Technology services. His expertise covers a wide range of technologies from infrastructure services to hotel accounting and management systems. He is a Microsoft certified engineer and has served as a Manager of various technology operations and support organizations performing telecommunications services, client-side services, server-side services, directory services, remote computing services, and E-Commerce. He also previously held positions as MIS Director in two NYC premium hotels. He earned his Bachelor of Science in Management Science at Virginia Tech and, after graduation, served as an Officer in the United States Air Force.
Office Servers and Networks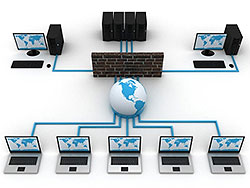 Hardware and software needs change frequently. We can help you manage change with minimal negative impact on your daily operations.
If your infrastructure doesn't demand a full-time administrator we offer support on an as-needed basis.
We can upgrade your existing hard drives, memory, storage devices or other equipment to extend their useful life or, if an upgrade is not viable, install and configure new equipment to replace your old systems.
We can design, install and maintain your business network. With focus on Microsoft operating systems, we can design your network to meet your current and future networking needs.
Our experience includes: Office Networking - Peer to Peer or Domain-based networking; Mobile and Remote Access Services including VPN; File and printer sharing and Intranets and Wireless networking.
Virus and Spyware Management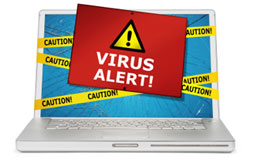 Every business as well as each personal computer user needs to protect their data and systems from harm.
Computer viruses can adversly affect your business systems if they are able to get past your defenses and can damage your reputation if you send viruses to others. We can plan and implement a virus strategy to prevent infection rather than react to it.
Spyware is one of the biggest current problems affecting PC performance thus affecting your business productivity. We can erradicate Spyware and give you the tools to keep it under control and keep your PCs humming.
Migrations and Conversions
Keeping pace with technology means one must periodically upgrade hardware, software and/or operating systems. As we are experienced in this area we can plan and update your environment safely and with minimal disruption. We always make sure there are contingencies in case any part of the migration or conversion should fail. Examples of the possible issues we consider when planning a migration or conversion include: drivers not available, licenses not current, dependent products not available, and data, security and configuration errors.
Home and Mobile Computer Support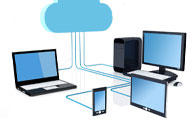 Whether you have a single PC with need for internet access or a home network with multiple wireless users, print sharing and common media store we are the ones to call. We also support specialized mobile servers and services like blackberry, Citrix and secure remote management.
Contingency and Disaster Planning
Few businesses can afford to lose essential data and equipment. We can help you plan for how to continue to operate even when the worst happens.
Hard drives fail and people make mistakes such as erasing essential files! It is vitally important that your technology infrastructure include provisions and techniques to recovery information either due to error or catastophic failure.
Businesses should at a minimum perform an annual review of their backup and recovery procedures and assess the risk of points of failure.