Selections from Our Web and Design Portfolio ...
Considering a website or need an email campaign or online survey? Here are a few samples from our portfolio. Whether you want a simple html site, animations, dynamic application or E-commerce storefront we can deliver on time and in budget.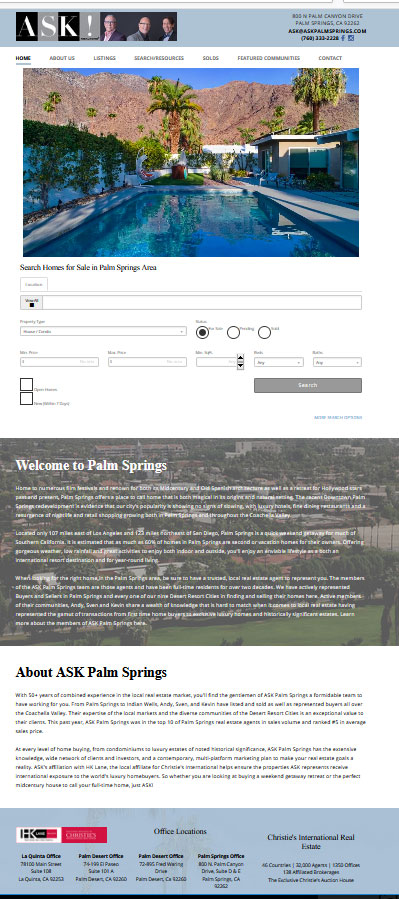 Ask Palm Springs
This company is a high profile real estate agency serving Palm Springs and other Coachella Valley properties.
It is a responsive website with integration to IHOMEFINDER for search and property management. It includes JQUERY and Ajax add-ins to give it exciting animations and a rich user experience.
This site went into production in 2017. This site is updated periodically with new content, features and Adword campaign landing pages.