Selections from Our Web and Design Portfolio ...
Considering a website or need an email campaign or online survey? Here are a few samples from our portfolio. Whether you want a simple html site, animations, dynamic application or E-commerce storefront we can deliver on time and in budget.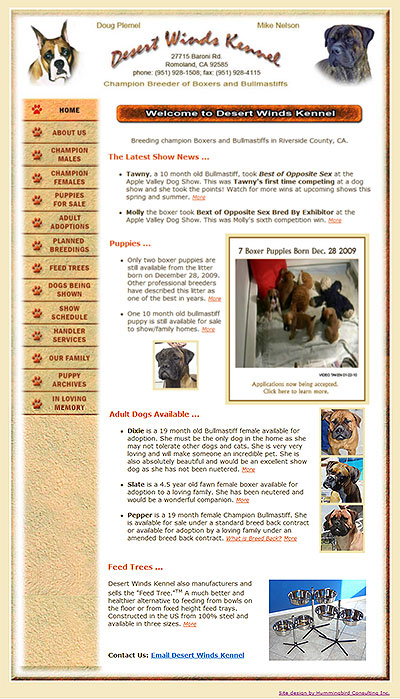 Desert Winds Kennel
This business sells champion boxers and bullmastiffs. They also offer a proprietary feeding stand system called "The Feed Tree". They needed a website where they could post pictures of their puppies and champions and a low fee approach to sell their feed systems.
It was built in native HTML with CSS, includes several XML-based slide shows and javascript roll-overs. Feed trees are sold through a basic Paypal merchant account. Site was designed exclusively by Hummingbird Consulting.
This site has been in production since 2004. This site is updated frequently for new litters and contest results.